Our Story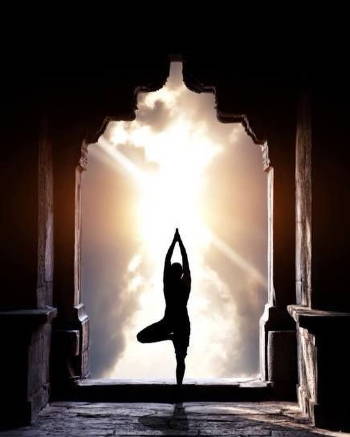 The 6th Chakra represents the Third Eye - the point between thebrows. Our third eye is said to represent our intuition and our abilityto feel, perceive, and react to the world around us. We became 6th Chakra - the company - as if by fate. The name however came to us instinctively. We are intuitive. We are spiritual. We are conscious. We started our company to bring those three truths into the world and we design our tights in way that's intuitive to your needs so that you end up with a highquality product that fits well.
Our tights are hand-sewn for long-termwearability and 4 way stretch for superb durability. Our patterns areunique to us and we offer 3 distinct fit options - high waist, capri, and regular fit so you never have to compromise.We Were Meant to Meet.It's no coincidence that you're here.
Our intuition tells us you're a busy boss lady on-the-go who is looking for reliable, affordable, andattractive athletic wear that moves with your body. You deserve it all and no, that's not too much to ask. You want your clothes to be affordable and attractive, with integrity and quality to boot. We manufacture our products with an eye on all three. Why not run your errands in style.
The seven chakras work in harmony when you are balanced and we believeyou deserve to feel enlightened. In our tights, your physical selfcan rest easy.
Your intuition brought you here, so come on in – we've laid down a yoga mat for you.